Dec.21, 2008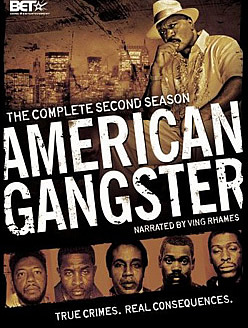 Josef Peters and Willie Aron recently composed the score for the "Guy Fisher"episode of the newest season of American Gangster.
Drawing the highest viewer ratings of any series debut on the network,AMERICAN GANGSTER has garnered a rare mix of critical praise and popular acclaim. Now in its third season, this series of one-hour episodes reflects the life and times of American criminals, and how their actions have affected the public at large, and the Black community in particular.
Tune in Thursdays at 10 p.m. (ET/PT).
:American Gangster, Joey Peters, Josef Peters, Willie Aron