Feb.11, 2009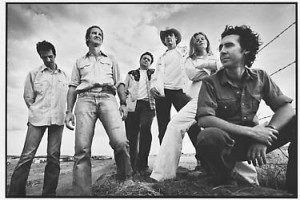 On Friday the 13th, Joey Peters will perform on ABC's Jimmy Kimmel Live with Mark Seliger's band, Rusty Truck.
Check your local listings for time.
Joey has been a member of celebrity photographer Mark Seliger's group for a number of years. They have performed all over the US sharing stages with the likes of Willie Nelson, Jacob Dylan, Sheryl Crow, Lenny Kravitz and more.
Tune in on Friday night for your chance to see Rusty Truck from the comfort of your own living room. Or if you're in Los Angeles, Tivo Kimmel and go out and see "the Truck" live that night at 10 at The Mint on Pico Blvd.
WHEN: 10:30 pm FRIDAY, Feb. 13
WHERE: The Mint
6010 West Pico Blvd.
LA, CA 90036
www.themintla.com
Advance Ticket Sales
http://themintla.frontgatetickets.com/choose.php?a=1&lid=28767&eid=34641
More about Rusty Truck:
www.rustytruckmusic.com
www.myspace.com/rustytruck
:Jimmy Kimmel, Joey Peters, Josef Peters, Mark Sellinger, Rusty Truck, The Mint